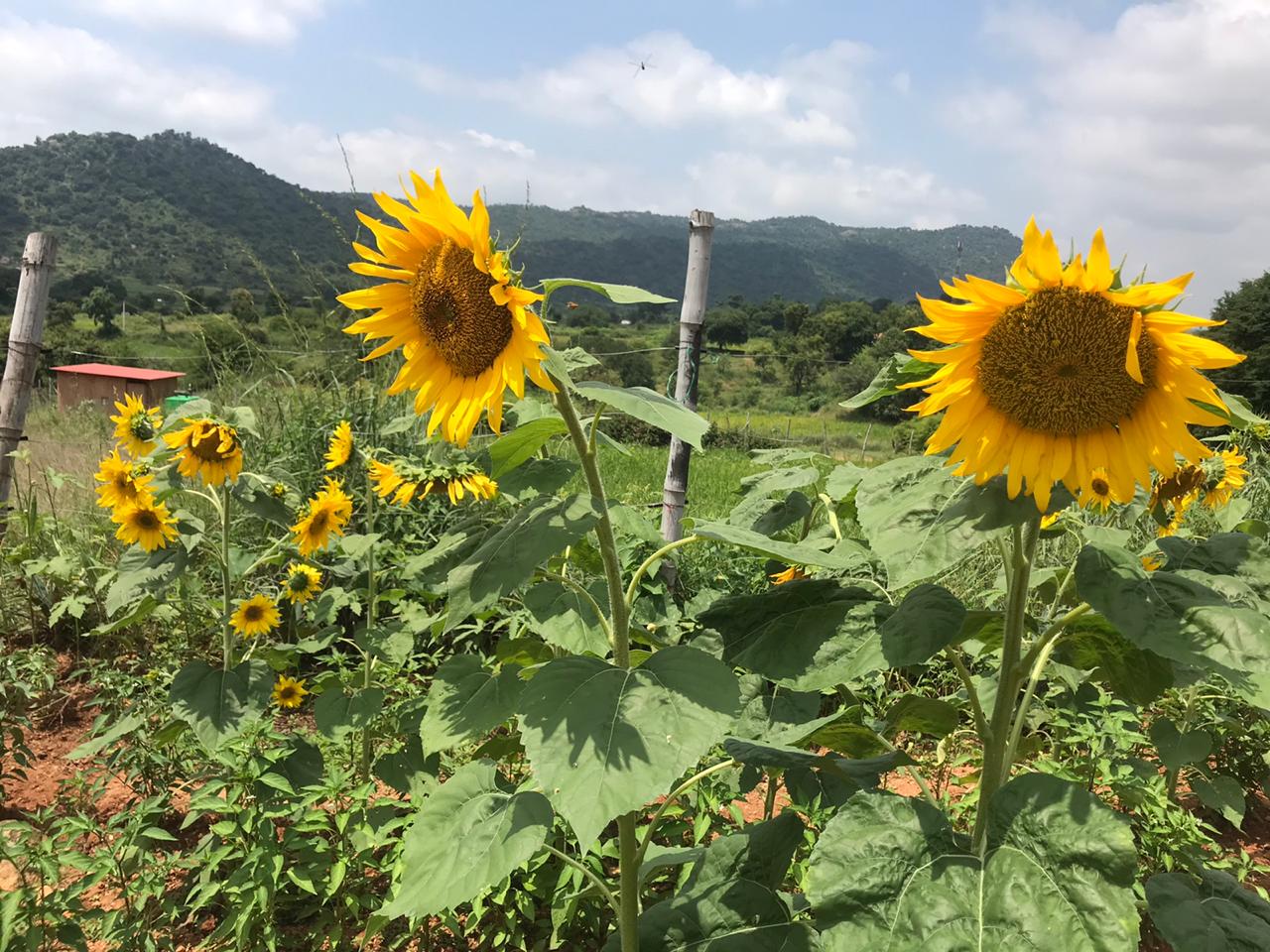 Etiquettes
Treat the farm staff with respect.
 Respect the villagers and their right to the way when reaching the farm. There will be domestic animals (Cows, goats, hens), and ensure that you are careful around them when driving to the farm.
Do not consume alcohol or other intoxicants when at the farm.
Avoid littering plastic at the farm. We would prefer you to take it back and safely dispose of them or hand them to the farm staff for safe disposal.
Avoid trampling saplings and doing any damage to the plants.
Please share any food items with the people who are around when you consume them.
Precautions
The farm is in the elephant corridor. Hence, do not try to wander into the jungle without informing or taking assistance from farm staff.
This is a farm, and you may find reptiles (snake, scorpions, etc.). Just leave them undisturbed, and they will not bother you. If you panic, please inform the farm staff.
It may become hot during the day. Please wear a hat if you are stepping out in the sun and keep yourself hydrated. Always have a water bottle with you when you go for a walk or hike.
If you are staying overnight, ensure that your tent/room is closed and does not have lights from 6.30 to 7.30 pm. This is the time when bugs come out and they get attracted to light sources.