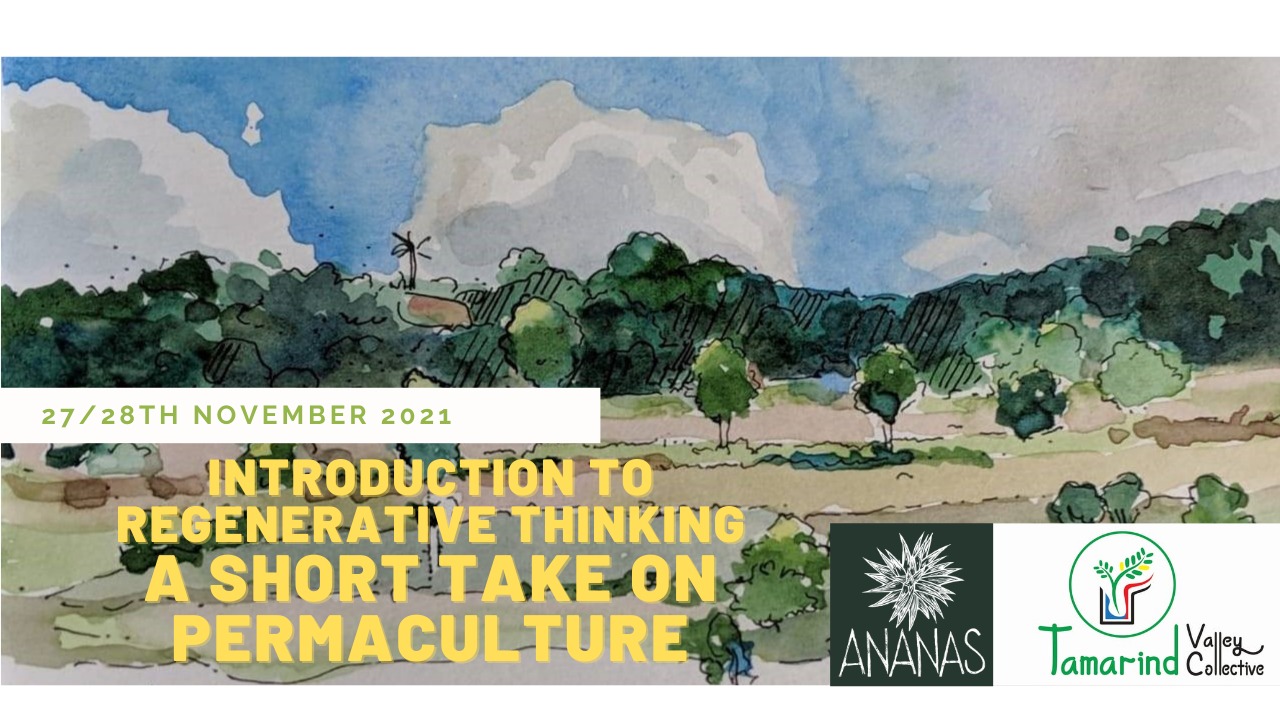 Past Events
2021: Nov 27/28 - Introduction to Regenerative Thinking: A short take on Permaculture
Dates: 27th and 28th November
This is a 1.5 days workshop being conducted in partnership with team Ananas (https://ananas.design/) who helped us with the design of our farm based on permaculture.
The workshop will involve understanding the concepts as well as doing on ground observations to help clarify the concepts related to permaculture design.
The high level schedule will be as follows
Day 1:
8:00 am - 9:00 am : Arrive at the location, have breakfast and familiarize yourself with the place
1st Half : The Idea of Regeneration
1:30 pm  - 2:30 pm : Lunch Break
2nd Half : Principles of working with Nature
Evening Walk around the farm
Discussions around the Bonfire
Day 2:
6:00 am :  Wake up, have some tea.
Looking at the supporting life
9:30 am - 10:30 am :  Breakfast
Wrap up discussion and time to say good bye
Detailed agenda will be shared soon.
Accommodation will be in tents. You are free to bring your own tents if you like. The price includes the cost of food and stay.